Leukemia & Lymphoma Biobank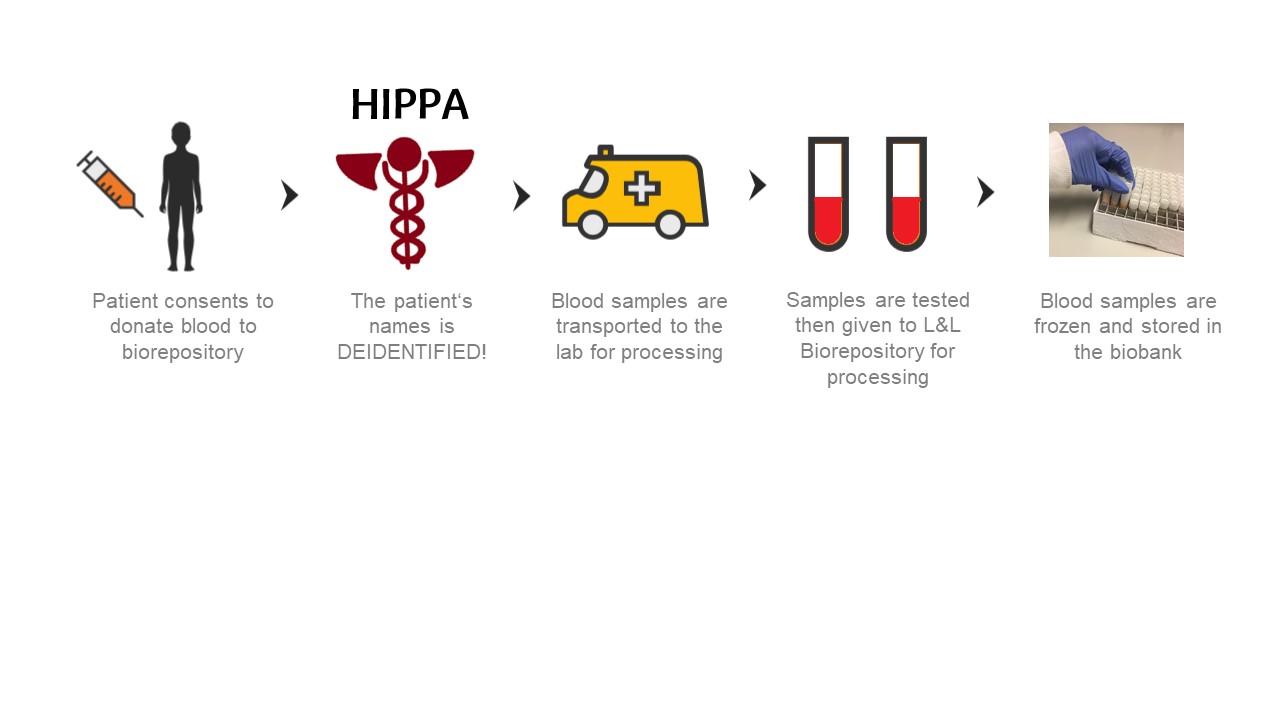 The Insitutional Review Board (IRB) has reviewed and approved the L&L Biorepository for the use of consented samples for research purposes.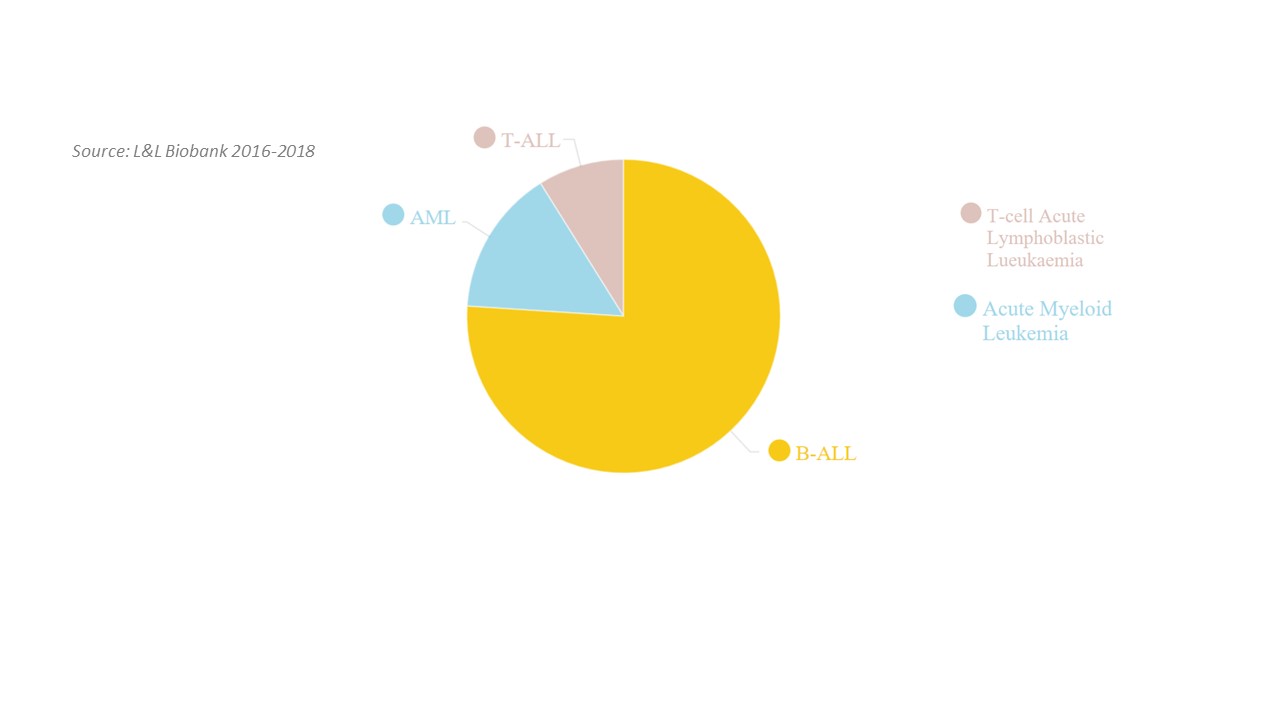 Most Common Type of Diagnosis Samples in Lymphoma and Leukemia Biorepository
About Us
In 2016, Aflac Cancer and Blood Disorders Center at Children's Healthcare of Altnata and Emory University have partnered together to establish a Leukemia & Lymphoma Biobank for the department of pediatrics. The biobank has expanded and continues to collect and house human biological specimens.
These specimens are an invaluable resource necessary for the acceleration of translational cancer research. The biobank gives principal investigators the capability to test the validity as well as reproducibility of laboratory findings via experimentation with patient bone marrow and peripheral blood samples.
Advancing a cure for cancer has been slow due to the nature of tumors. Tumors are a haven for a variety of mutational aberrations in genes. In fact there are so many variations that its clear that each individual patient is unique and requires a specialized therapy for optimal recovery. Thus it is critical to offer medical doctors an all-encompassing database with genomic and molecular data for a large patient population cohort. This will allow for a comparison and analysis of the genetic profile and molecular markers of a subset of a population and thereby lead to more informed and targeted therapies for each patient.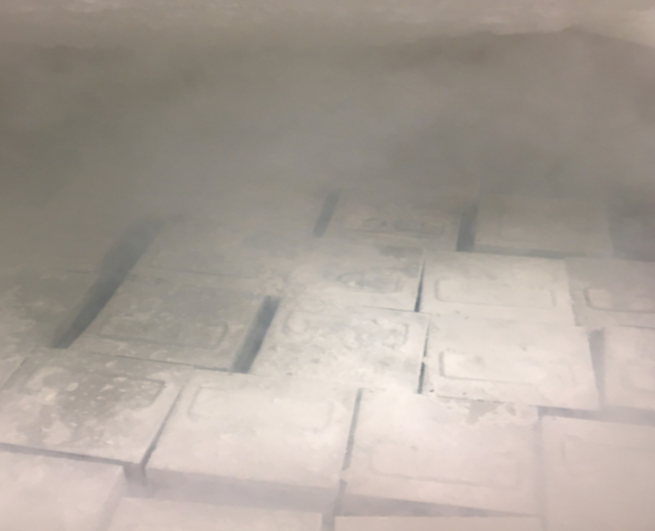 A storage for biological specimens that are drawn from patients. These specimens are analyzed via genome sequencing and identification of molecular markers.The Biobank functions to advance Translational Science. To reach the ultimate goal of providing medical treatments to those afflicted with disease.
Biobanks are an important resource for cancer research
Human biological specimens have been used for many decades for translational purposes in cancer research, to investigate disease pathogenesis, to test scientific hypotheses, and to assess biomarkers identified in experimental studies.
Access to human biological specimens and associated data is often a prerequisite for life science research and development (R&D).
Collecting and analyzing biological specimens is a necessary procedure for pathology-based diagnosis and to enable patients to benefit from the applications of molecular and genetic cancer research.
Source: IARC Publications. Role of biobanks in cancer research.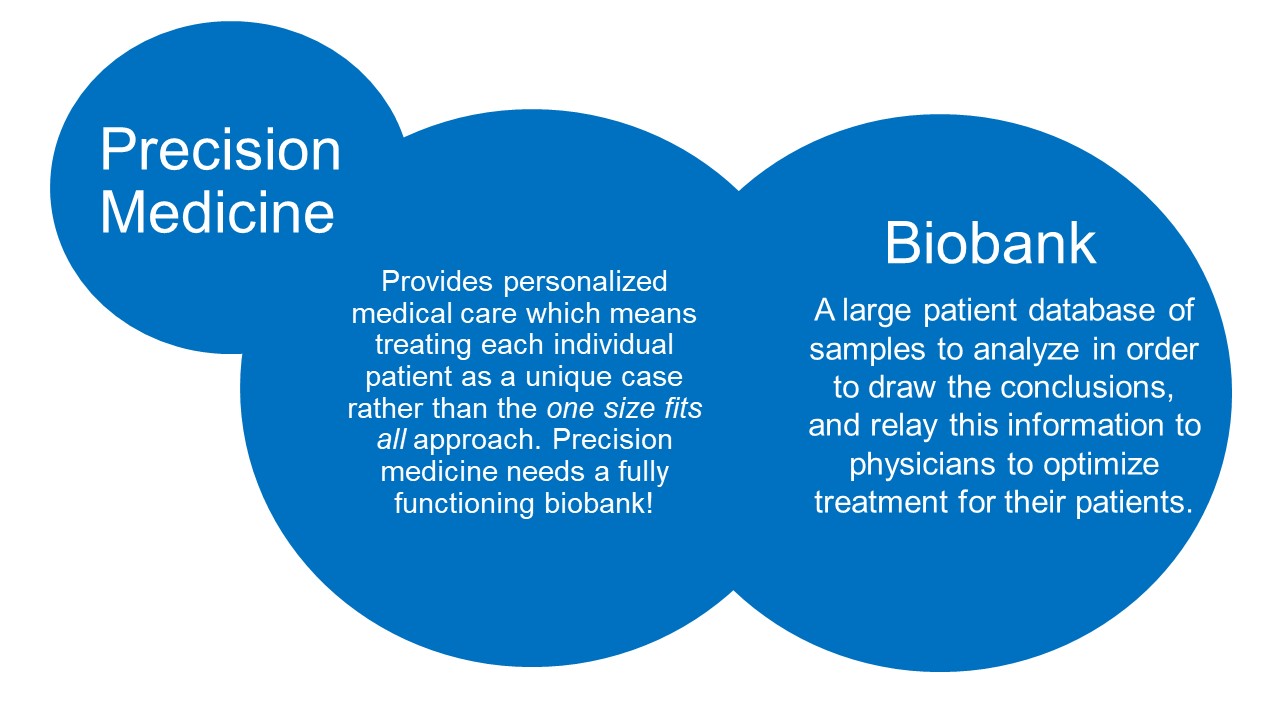 Biobanks are an important resource for Precision Medicine.

Kaylan Dixon
Biorepository Coordinator
Aflac Cancer & Blood Disorders Center
Children's Healthcare of Atlanta
Office: 404.785.0907
Kaylan.dixon@choa.org
---
Taylor Lawrence, CCRP
Lead Biorepository Coordinator
Aflac Cancer & Blood Disorders Center
Children's Healthcare of Atlanta
Office: 404.785.1125
taylor.lawrence@choa.org
---
Veronica Shipman
Biorepository Research Coordinator
Killian Owen Curing Kids Cancer Clinical Research Office
5461 Meridian Mark Road NE Atlanta, GA 30342
Children's Healthcare of Atlanta
Office: 404.785.8613
Fax: 404.785.3550
Veronica.Shipman@choa.org
---
Sonia Thompson, MSc
Research Specialist
Aflac Cancer & Blood Disorders Center
Cell: 252-412-4126
sjjosep@emory.edu